It may happen that the tattoo on your arm of an earlier flame seemed a great idea then but is undoubtedly embarrassing today. Even your spouse perhaps does not like it. However, removing a tattoo is not extremely easy. Not only is the procedure painful, but it also contains possible risks like infection and scarring. The reason is that tattoos are permanent. Generally, artists create tattoos through an electric machine, moving a needle up and down while injecting ink into the skin. It penetrates the outer layer of the skin and deposits an ink drop into the second layer. The cells of this second layer or dermis are relatively more stable than the epidermis implying that the ink mostly stays there for a lifetime.
Best
Tattoo
Removal in Delhi
What is Tattoo Removal Procedure?
There are only a select few people who are aware of the reasoning for the permanence of tattoos, despite the fact that practically everyone is aware that tattoos are permanent. First, let's have a glance at the science that supports this idea: When getting a tattoo, the ink is injected into the dermis, which is the deepest layer of the skin, using a needle. When the ink enters the body, the immune system immediately goes into action and begins to produce a substance known as phagocytes, which are responsible for removing the ink. On the other hand, these ordinarily robust cells that guard the body from outside things are rendered helpless when confronted with the tattoo ink. The ink particles are unable to be removed from the skin by the phagocytes, therefore they are unable to spread throughout the body. If you are planning for tattoo removal in Delhi, visit Bodyclinix as we have the best equipment and painless procedures to get effective results.
Getting rid of a tattoo isn't easy for a number of reasons, and this is one of them: typically, you'll need a number of sessions, some specialised equipment, and of course, a skilled and knowledgeable medical professional. In point of fact, if the process of tattoo removal in Delhi or any other city is not carried out in the appropriate manner, it may result in more severe skin issues as well as other health issues. Discussing your intended goals for tattoo removal, any underlying medical disorders, drug allergies and treatments, current medicines, vitamins, herbal supplements, alcohol use, cigarette usage, and past operations should be done during your appointment for tattoo removal in Delhi at Bodyclinix. In order to document the progression of the tattoo removal process, photographs will be taken, and your treating physician will talk to you about the available alternatives and suggest a treatment plan for you. You will be given sufficient information on the precautions to take and the post-instructions in detail; nevertheless, if you still have questions, you may ask our skin experts about them.
The laser therapy poses very little risk to the surrounding skin and is completely safe. Laser light is engineered to avoid damaging the healthy cells that make up your skin. When compared to techniques of removal that include sanding the skin, this indicates that there is a reduced risk of scarring occurring as a result of the procedure.
The look of tattoos may be completely removed with the use of laser removal, which does not cause any of the unpleasant side effects that are associated with alternative removal procedures.
After having laser treatments for the removal of a tattoo, you will need to avoid exposure to sunlight for a few days in order to keep your skin in good condition. There is a possibility that some redness and discomfort will remain, although these effects do not stay for an extended period of time.
The removal of particular tattoos as well as the removal of tattoos from larger sections of your body can be accomplished with laser technology.
The removal of tattoos with a laser is considered to be one of the most secure methods. The likelihood of contracting an infection is low, there is a low danger of experiencing unwanted side effects as a result of having therapy, and patients often have a high level of comfort while they are undergoing treatment.
The Procedure, Before, During, and After Tattoo
When you go in for your very first consultation, you should be able to tell whether or not the clinic is good simply by how detailed the instructions and information are; they should tell you what to do before the procedure, what to expect during the process, and how to take care of yourself after the procedure.
Ahead of the Procedure
It is quite likely that you may be urged to refrain from smoking and consuming alcohol for a period of several days before the surgery. You will be questioned on your medical history, with an emphasis placed on any surgical procedures that you have undergone as well as the drugs that you are now taking. It is possible that in some circumstances you will be instructed to refrain from taking particular medications. In most cases, your doctor will advise you to limit your time spent in direct sunlight and to steer clear of cosmetics and other goods that contain chemicals.
During the Course of the Procedure
You will first and foremost be requested to wear protective eye protection while the treatment is being performed on you. Following a comprehensive cleansing of your skin, a topical anaesthetic will be given in order to alleviate any discomfort caused by the procedure. The tattoo will be targeted by the portable laser equipment throughout the procedure, which might last anywhere from 20 to 45 minutes. Following the completion of the process, the location will undergo a second cleaning.
Instructions for After the Procedure
After the treatment, you will be given instructions to apply a cold compress to the treated area for the first twenty-four hours in order to alleviate any discomfort. You may also be given a prescription for a few medicinal ointments and instructed to keep the affected region as clean and dry as possible. It is quite natural for you to experience some blistering or itching throughout this process; nevertheless, it is vital that you do not scratch or attempt to tear away the scabs. In addition to this, you will be instructed to stay out of the direct sunshine, refrain from swimming in public pools or the ocean, and refrain from shaving the affected region.
Get Laser Tattoo Removal Delhi at Bodyclinix
The removal of the tattoo is accomplished by the use of a laser, which is exactly what it sounds like; however, the process is not as straightforward as it may appear. The procedure of removing a tattoo is not a straightforward one, nor is it an easy one, nor is it a convenient one, and it most certainly will not be accomplished instantly. In the majority of instances, it takes a few sessions for the tattoo to start fading, and it may take as many as 7-8 sessions for the tattoo to be completely removed.
The following is a conceptual explanation of how laser tattoo removal works: the energy from the laser is focused on the pigments of the tattoo ink, and the intensity of the light destroys those pigments. Eventually, all traces of the ink are removed from the dermis as a result of this process.
How does this laser procedure for removing tattoos work?
There is a good probability that you are already familiar withBodyclinix if you have conducted a search for tattoo removal in south Delhi. If you decide to get your tattoo removed with a laser at Bodyclinix, you can be certain that you will have access to some of the most advanced equipment available, including cutting-edge technology, as well as the knowledge and experience of highly trained physicians and other specialists. As soon as you enter through the door of the clinic, an assessment of both your tattoo and your skin's health in general will take place; following this, the treatment plan will be mapped out.
The tattoo is targeted with a strong laser, and the light from the laser travels deep into the skin, where it interacts with the pigments of the tattoo ink to gradually break them apart. After a certain amount of treatments, the pigments in your tattoo will begin to fade, and eventually, it will no longer be visible. It is also noteworthy to note that black is the colour that can be removed with the least amount of effort.
Tattoo Removal Cost
In India, tattoo removal price ranges from Rs. 500 to Rs. 6000. Are you wondering if tattoo removal in Delhi is costly? You need not worry as the cost is highly affordable. The average price is approximately Rs. 4000. Dermabrasion costs you around Rs. 1000 to Rs. 2500, skin grafting technique costs around Rs. 2000, and laser tattoo removal is priced at Rs. 4000. Therefore, you can get your tattoo removed by us at a fairly decent tattoo removal cost in Delhi. Due to its affordability, several individuals from other places come to us for laser tattoo removal. However, some factors affect the cost of removing a tattoo in Delhi:
Size of the tattoo
The time, effort, and equipment necessary to remove your tattoo will be directly proportional to the size of your tattoo. As a result, the tattoo removal cost in Delhi would be proportionately higher to the size of the tattoo that needs to be removed.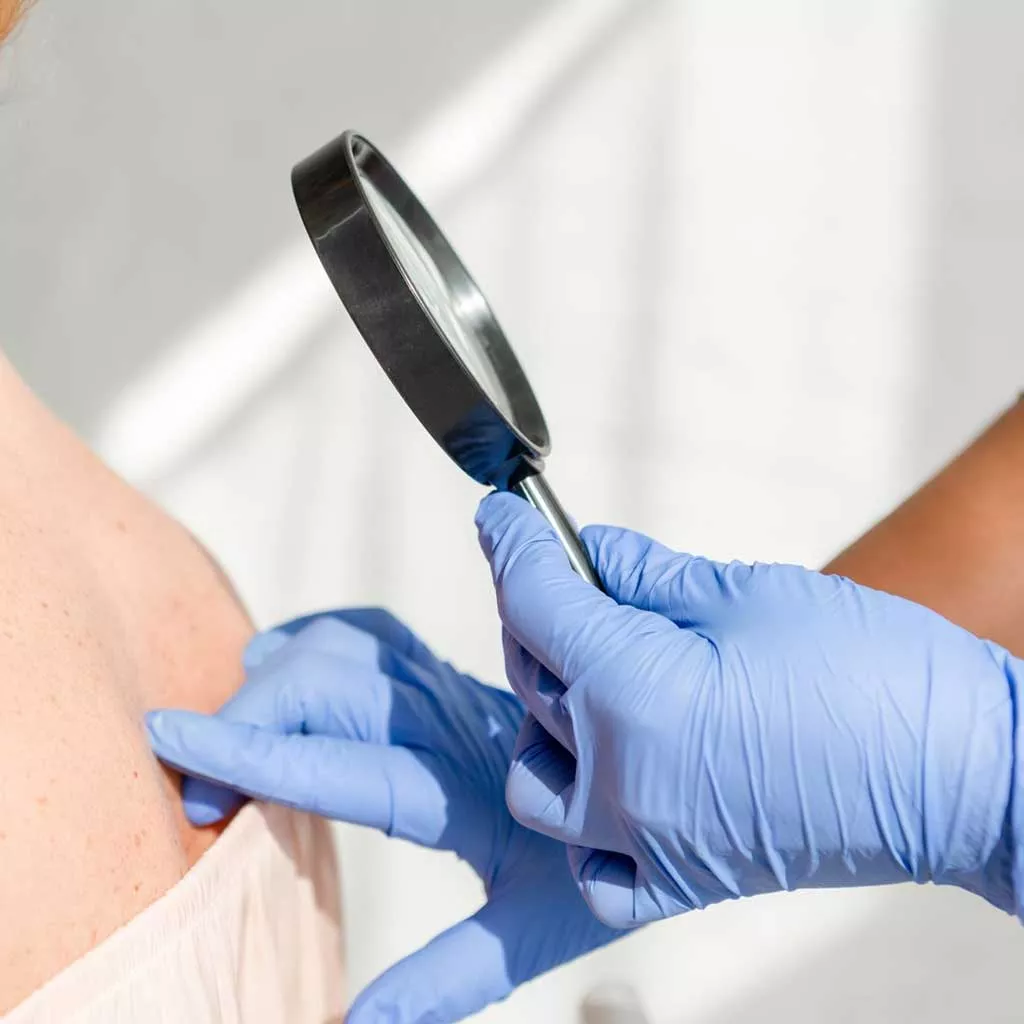 Experience of the dermatologist
The tattoo removal cost in Delhi is also affected by the level of expertise, in the form of both experience and certificates, of the professionals to whom you go for treatment. It is usually recommended to get it done by a professional who also has previous expertise with the task.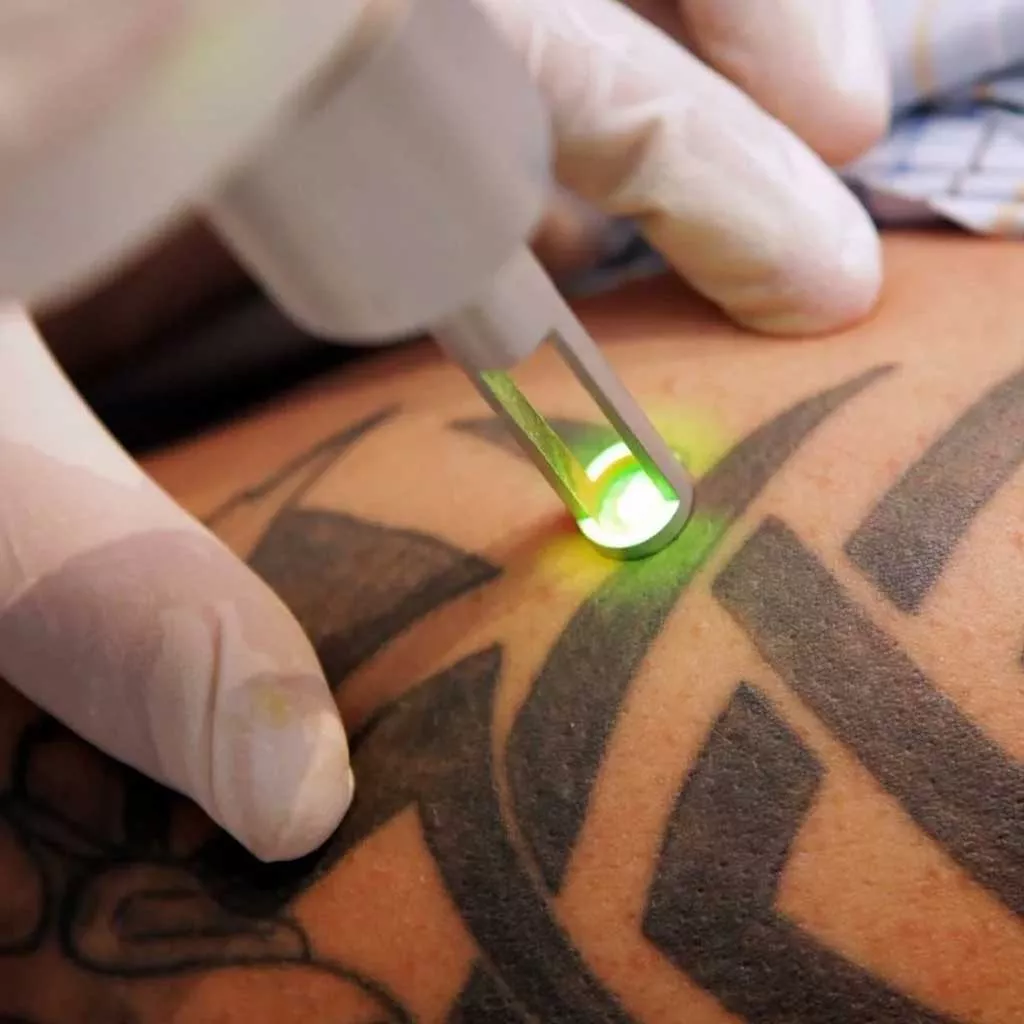 Method
The cost of treatment is also impacted by the removal procedure, which should be chosen based on how well it works with both your skin and the tattoo. There are several approaches to removing tattoos, each of which requires a specific amount of time and effort to complete. Because of this, the price of tattoo removal in Delhi might change significantly depending on the technique of treatment chosen.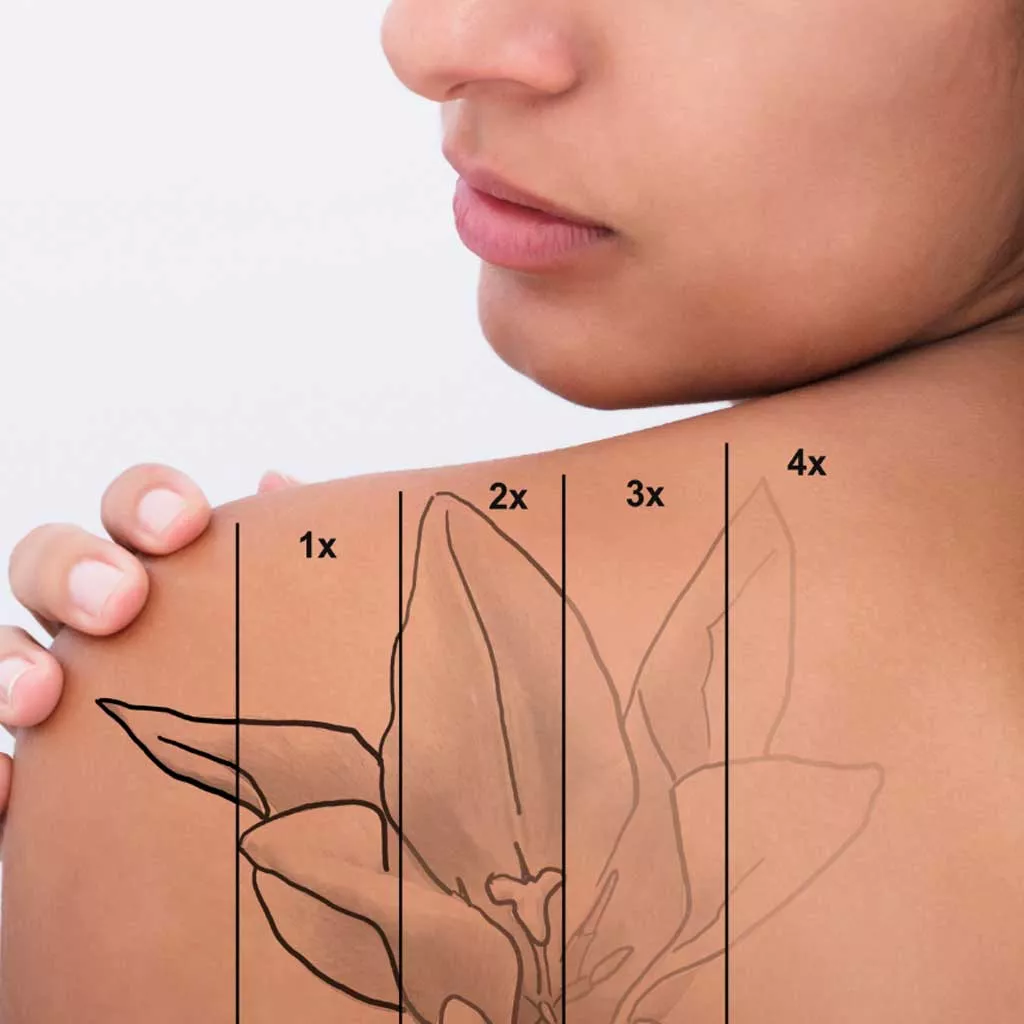 Tattoo assessment
Evaluation of the Tattoo The expense of removing your tattoo will also depend on the amount of layers, inks, and colours that were utilised in the design of the tattoo. In addition to that, the position of the tattoo on your body is another item that is taken into consideration throughout the design process.
Aftercare Following the Removal of a Tattoo
After the operation, you will need to take the best possible care of your skin more so than either before or during the surgery itself. The following is a list of some of the safety measures that you will be expected to take:
Make sure the affected region is always clean and dry, and refrain from putting any lotions or cosmetics there.
Put on the medicinal ointment that was recommended to you by your doctor.
You should try to spend as little time as possible in the direct light of the sun, and when you do go out into the light, you should be sure to wear a medicated sunscreen.
Consume large amounts of water and cut back on alcoholic beverages as well as tobacco and cigarette use.
Even though your doctor may instruct you to refrain from exercising in the days immediately after the surgery, you should make an effort to exercise afterward to get your blood circulating and aid in the recovery process.
If there are any scabs or blisters on the skin, you must avoid touching them.
Why Choose Bodyclinix in Delhi for Tattoo Removal Services?
Getting a tattoo is a decision that has to be taken with a lot of care, and getting a tattoo removed is a decision that needs to be taken with much more deliberation because if it is not done properly, the possibilities of things going horribly wrong are extremely high. Because of this, you should go with Bodyclinix, which offers the most effective laser tattoo removal in Delhi:
You will have access to a clinic that is outfitted with the latest cutting-edge machinery, including high-end lasers that are known for their very high level of efficacy.
The physicians have a significant amount of experience and possess all of the necessary qualifications.
Before recommending any kind of operation to you, you will first be given a complete physical checkup. Our medical professionals will recommend the appropriate amount of sessions, and they will also plan those sessions to accommodate your availability.
Here's why you can trust Bodyclinix for Pain Free Tattoo Removal in Delhi –
You will be treated by one of our board-certified dermatologists who has extensive expertise working with a variety of lasers throughout the course of their careers.
Because of our extensive expertise, we have a better rate of success and can adapt effectively to any circumstance.
Our medical facility is outfitted with cutting-edge technology that is U.S. Food and Drug Administration (FDA) approved.
In addition, we provide a variety of simple payment alternatives because we prefer to charge per session. The ease of your experience is our top goal.
Due to the aforementioned areas of expertise, our customers consider us to be the most qualified tattoo removal clinic in Delhi.
In our practice, lasers are utilised for a variety of procedures, including laser hair removal, anti-aging therapies, and others.