Hair extensions are a painless and quick way to increase the length of your hair. If you are unhappy with the length of your hair, compatible hair extensions can be added to your existing hair through this non surgical procedure. People also get hair extensions to add fullness to their hair. They are also a great way to add colour to your hair without letting your natural hair go through any chemical treatment. Choose the one that resembles your natural hair the most.
Best
Hair Extension
Treatment in Delhi
Make A Decision
Register / Visit Body Clinix with your requirements.
Schedule A Appointment
Our experts analyze & suggest customised solution for you.
Transformation Completed
Follow your customised program to achieve your goal.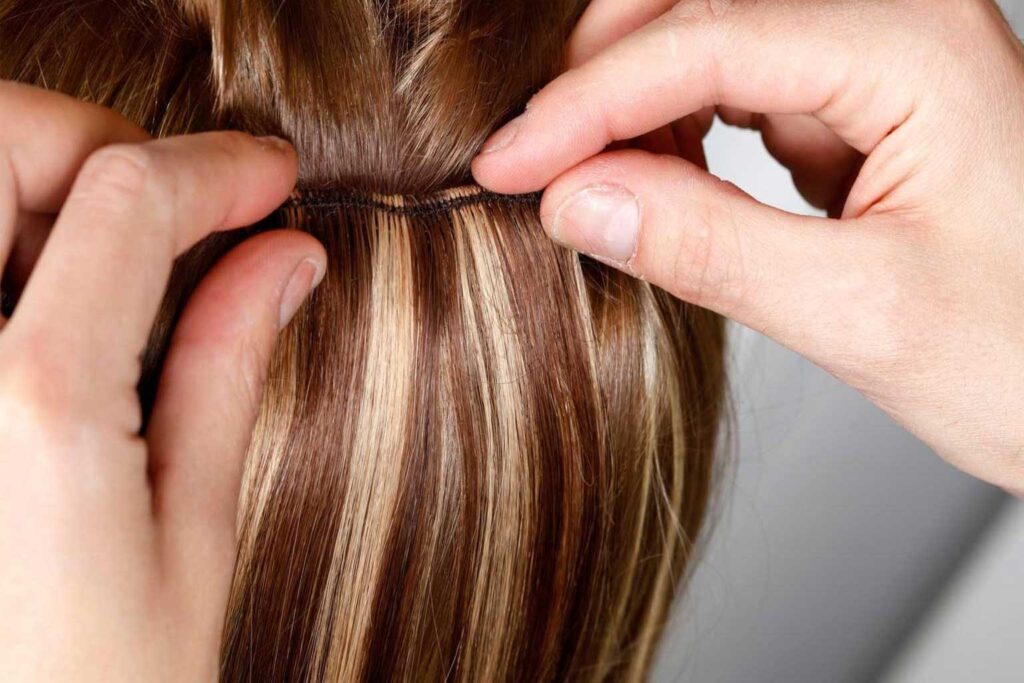 Why Clients Choose Our Clinic For Hair Extension
1. Experienced Professionals
2. Customised Solutions
3. Best Treatments
4. Pocket Friendly
5. Advanced Technology
6. Easy To Reach